The Rich Kids of Indie Pop (UNLOCKED)
a post from behind the paywall
Hi Deviants!
This week got away from me so I'm making one of my past posts for my paying subscribers available to everyone today. We'll be back to our regular schedule this Friday. : )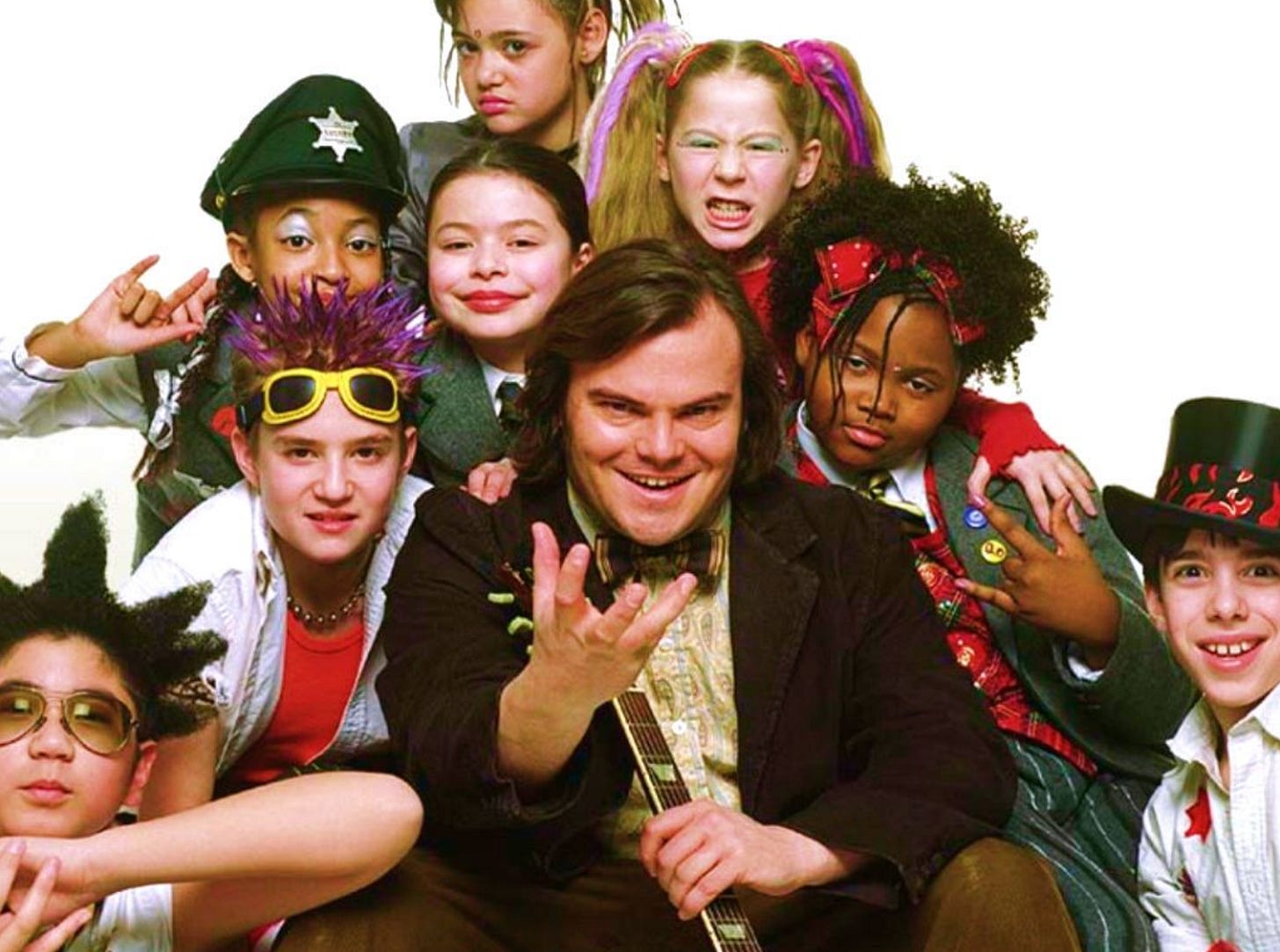 Hello Deviants!
Welcome to The Deviant Dispatch, your guide to culture that defies the norm. It's Friday, so that means my lucky paying subscribers get a missive from me on the subject of my choosing. You're one of these, so again thank you!!! (if you're not subscribed and somehow reading this, SUBSCRIBE!)
Today my timeline (and maybe yours) is flooded with praise for the new Charli XCX album. The electronic pop singer/songwriter has churned out an album in 39 days, recording all her vocals while quarantining at home with her boyfriend and emailing back and forth with her producers. Besides being an impressive feat of creativity It marks a return to her roots. Charli XCX got her start uploading her self-recorded and tunes to Myspace. This was before a wave of kids with laptops began uploading "bedroom pop" to Bandcamp. Now there's a Spotify playlist full of songs that were supposedly made without much of a budget or equipment. But WERE THEY?
There was a time maybe 4 years ago when the concept of an artist making work in their bedroom implied a scrappy anti-corporate ethos as well as a dreamy aesthetic sense. You couldn't afford studio time? No worries! The legacy of Calvin Johnson and Liz Fair's original Exile in Guyville helped shape the idea that you could record your songs to the best of your ability and find a small audience for them without worrying about polish. Now that someone could recorded a number 1 album in their childhood bedroom (hi Billie Eilish) people are increasingly suspicious of anything marketed as "alternative." Is there actually a budget behind it? Did the person I'm listening to get a leg up?
The underground has been obsessed with people's rich parents since the 90s. In theory the richer musicians aren't as worthy because their art wasn't born out of struggle. This theory has some legs (money talks after all) but also discounts the talent and luck required to succeed making music. Still the envy spiral spins on, and with everyone sitting in quarantine with nothing to do but gaze at micro-celebrities in their feeds, things took a turn for the intense. While I could just wax on and on about the new Charli XCX album I think it would be more fun to break down the current crop of alt-pop stars and their connections to unsavory institutions of wealth and power. As a treat! Gossip and meanness may be wrong, but they're also fun.
This guide is not here to cast doubts on the worthiness of these people's musical projects. You can be a well connected rich bitch and still flop at making music. Case and point.
Lindsay Zoladz said it best in the Ringer: " I do believe that after "Pretty Girl" hit, Clairo likely had an easier time getting meetings with labels and management companies because her dad was well-connected and knew exactly who she should be talking to. But to believe that Geoff Cottrill was the mastermind behind "Pretty Girl" and that a dad-aged ad executive who also used to work for Starbucks' Hear Music campaign knew exactly how to engineer a fool-proof viral video ("Just sing into this webcam when your hair's real greasy. Everyone will love it.") is to give the Olds, and maybe even the advertising industry, more credit than they deserve."
and with that, on to the guide!
Clario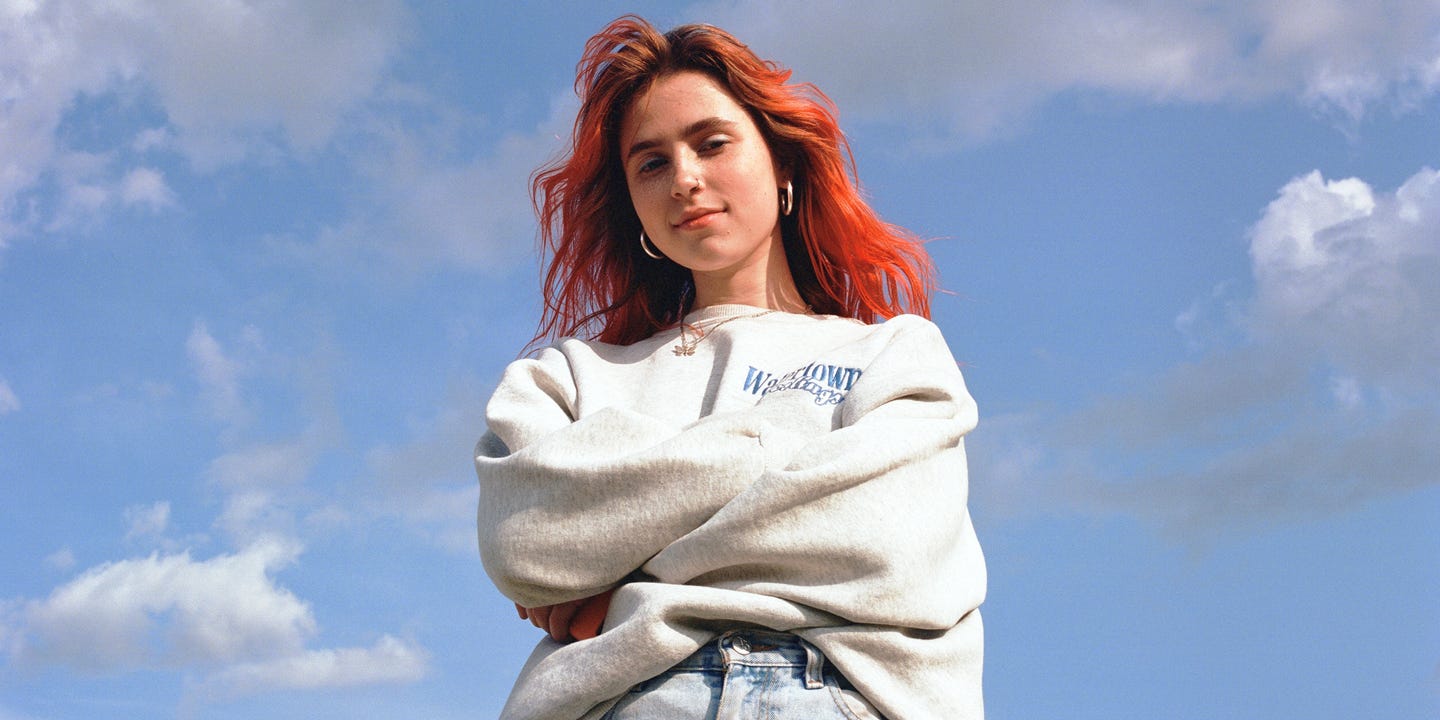 The kingpin of this scene in terms of sound (whispered vocal, Casio keyboards, fuzzy guitars) and in terms of pedigree. Her father is Geoff Cottrill is an American marketer who formerly held top positions at Procter & Gamble, Coca-Cola, Starbucks, and Converse. While he was at Starbucks he was in charge of their record label Hear Music. At Converse he helmed a similar label called Rubber Tracks. There are rumors of her father talking up his daughter while on visits to the Fader offices. The most damning jewel in the nepotism crown is this cute paragraph from the New York Times about what happened after Clario's song Pretty Girl went viral.
Ms. Cottrill's father consulted an old friend, Jon Cohen, an executive at Cornerstone, the marketing agency behind The Fader magazine. Mr. Cohen later signed her to a 12-song deal with his company's Fader Label and introduced Ms. Cottrill to Pat Corcoran, Chance the Rapper's manager, whose company Haight Brand took her on as a client near the end of 2017.
To be clear, Clario was getting multiple label offers at the time, but having someone you've known for a while that you trust is def an advantage. Still, little miss Cottrill has songsssssss (I don't think I can do this again, softly, bags). Starbucks never had such fire in their catalogue.  
---
Arca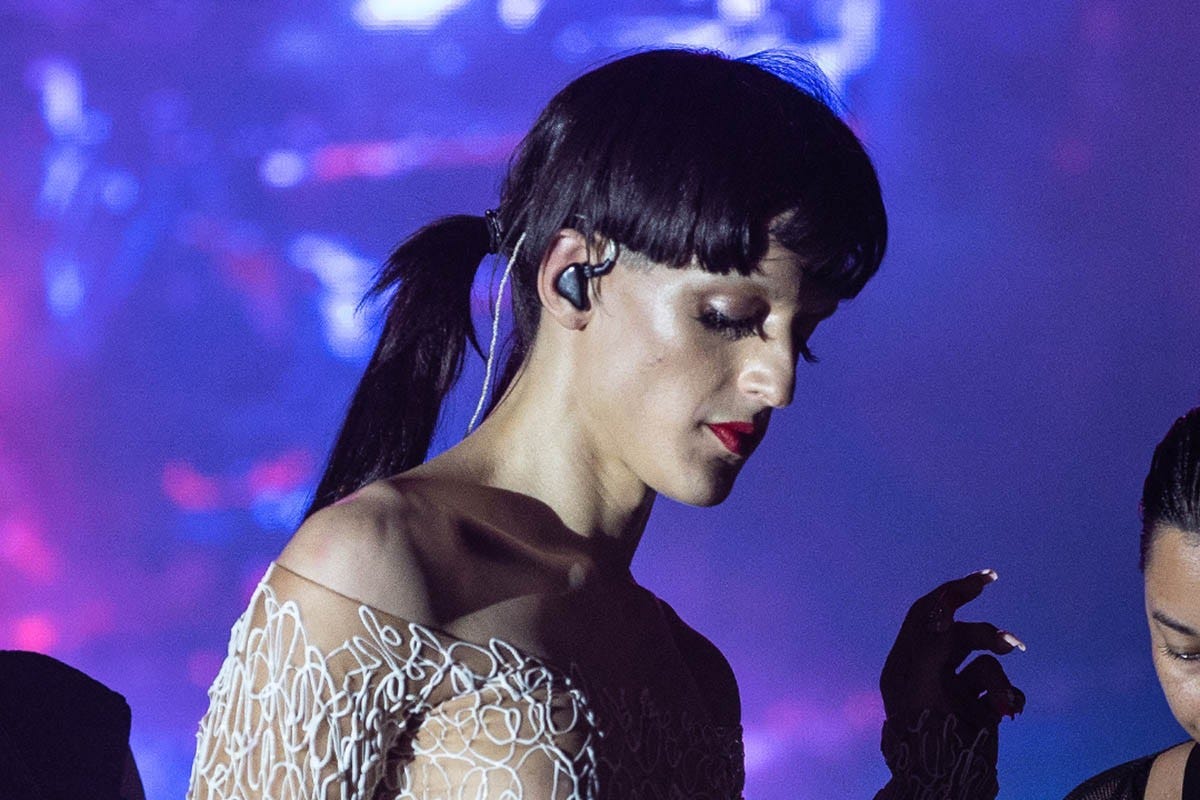 If you don't know VeRY CoOl (*eyeroll) producer Arca don't worry. Even though her confrontational synth wobbles have made tastemakers and early adopters weak at the knees for years, she's still a cult figure in the world at large. Aside from her solo music she's collaborated with Kayne West, FKA Twigs, and fucking Bjork! People like her. I personally prefer the more conventional songs of Sophie but can respect the craft.
Cut to music twitter having a conniption this week while recirculating the news that Acra's father is an investment banker, even though the Guardian told us that in 2014. Growing up she bounced from Venezuela to Connecticut aka rich wasp central. While at the former Acra lived in a gated community and was privately educated (including piano lessons). As Anna sarcastically said on Red Scare "This guy is making weird bleepity-bloop music dressed in latex. He must be from the projects." (PLEASE NOTE THAT ACRA IS ACTUALLY a WOMAN and Anna is either missed her coming out as trans or is lazily being transphobic.)
---
King Princess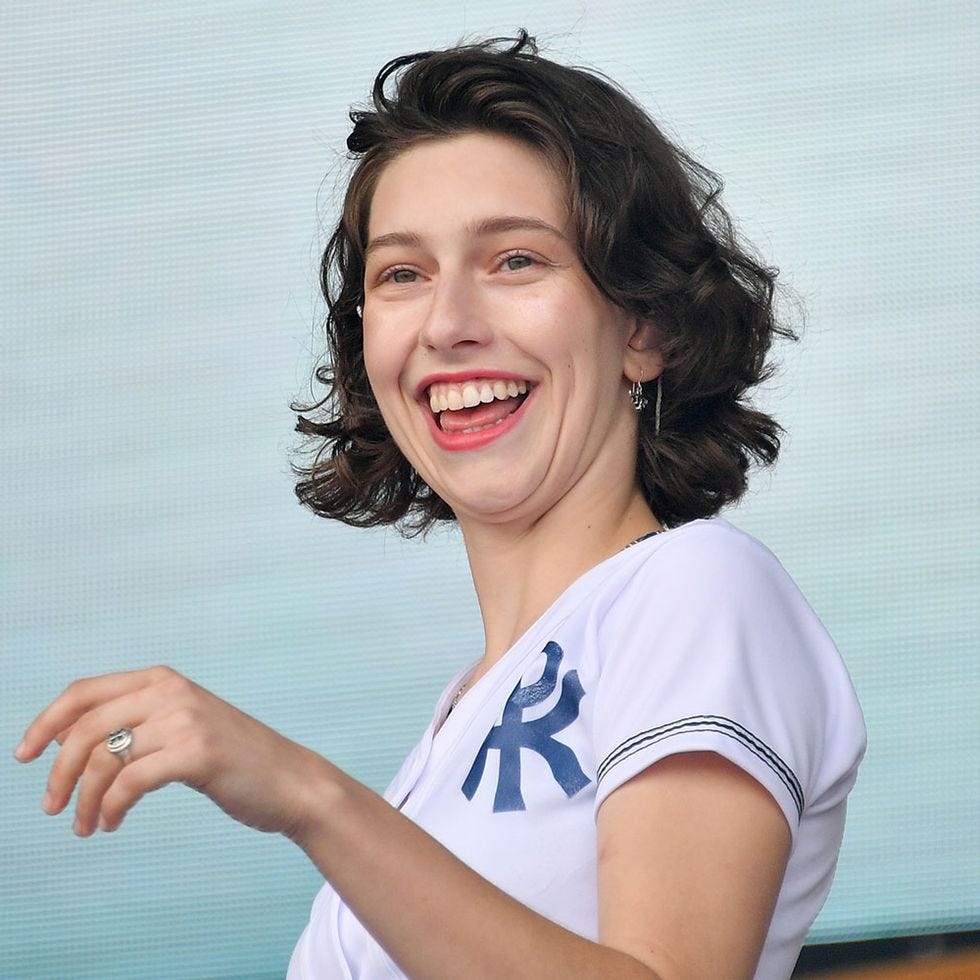 This singer wears her gayness like an armor. She's the Hayley Kiyoko for the indie crowd, only without the dance moves or the singing ability. All the has are ~vibes~ and tbh she doesn't pass the vibe check for me.
In terms of richness her father is the recording engineer Oliver H. Straus and owns a studio, but this is weak tea. While it does explain why she's so comfortable around musicians without seeming to be v talented (saw her at Gov ball and it was bad!) it doesn't illustrate how much wealth is in her past. She told Rolling Stone the following:
Straus' great-great grandparents, Isodor and Ida Straus, were among the 1,500 passengers to die when the Titanic sunk in 1912. When Ida learned her husband — the co-owner of Macy's — would not be able to join her in the lifeboat due to the "women and children first" policy, she refused to leave him and stayed onboard the doomed ship. Over a hundred years later, the couple's romantic tragedy has become one of the most famously told passenger accounts. (Yes, they're portrayed in James Cameron's 1997 film.)
Ok the co OWNER of MACY? Siri play "Cha-Ching" by Slayyyter. Honey that's OG stuff. They def were the in the part of the ship where Rose lived.
---
Frankie Cosmos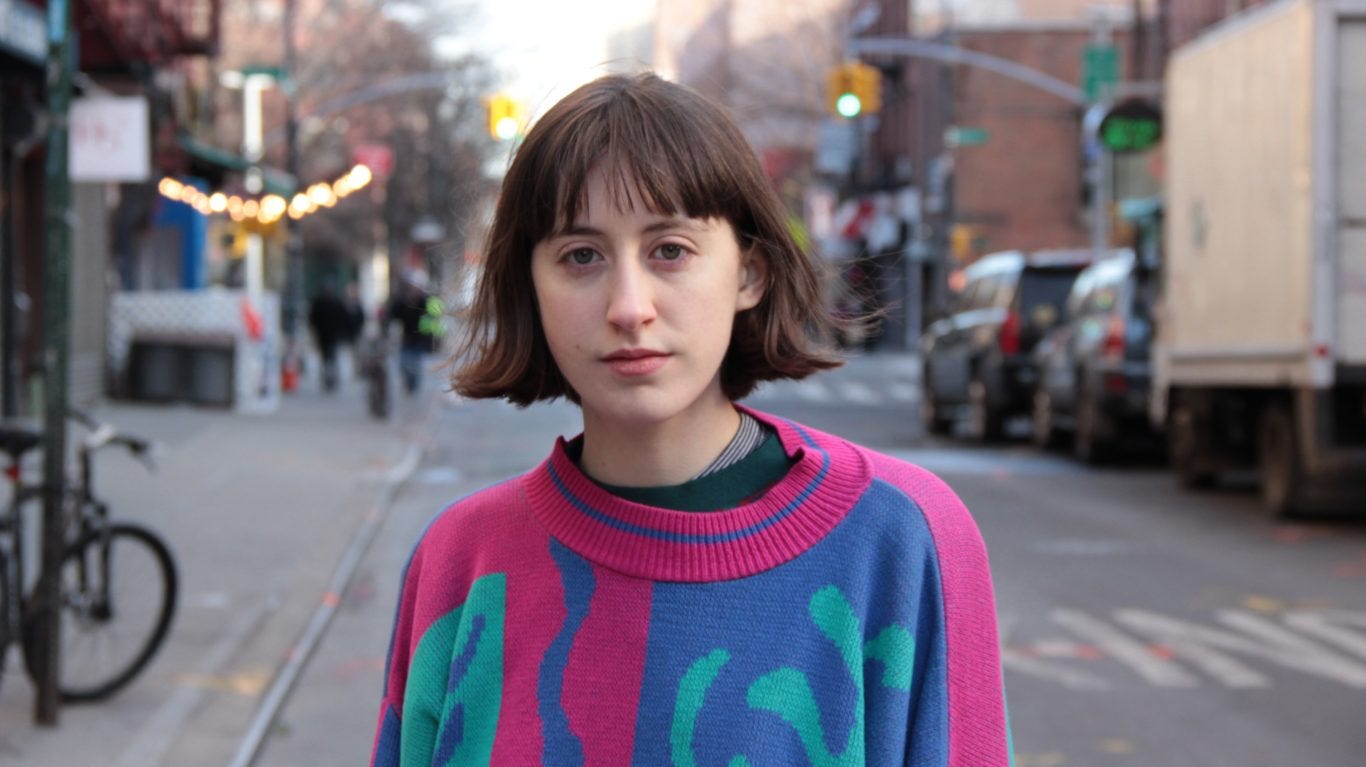 Greta Kline is the mother of all the modern bedroom pop people that followed her. Her band Frankie Cosmos blew up on the strength of her bandcamp and the potency of her small-fry view of life in NYC. Fans were quick to point out that she's the daughter of the actor Kevin Kline. To me this doesn't scream wealth but what do I know? Greta commented on this dialogue on record when she sang "have you heard I am so young, and who my parents are?" Her mother is also the famous(?) actress Phoebe Kates. If you thought this entry was silly, just wait till the next one.
---
Mitski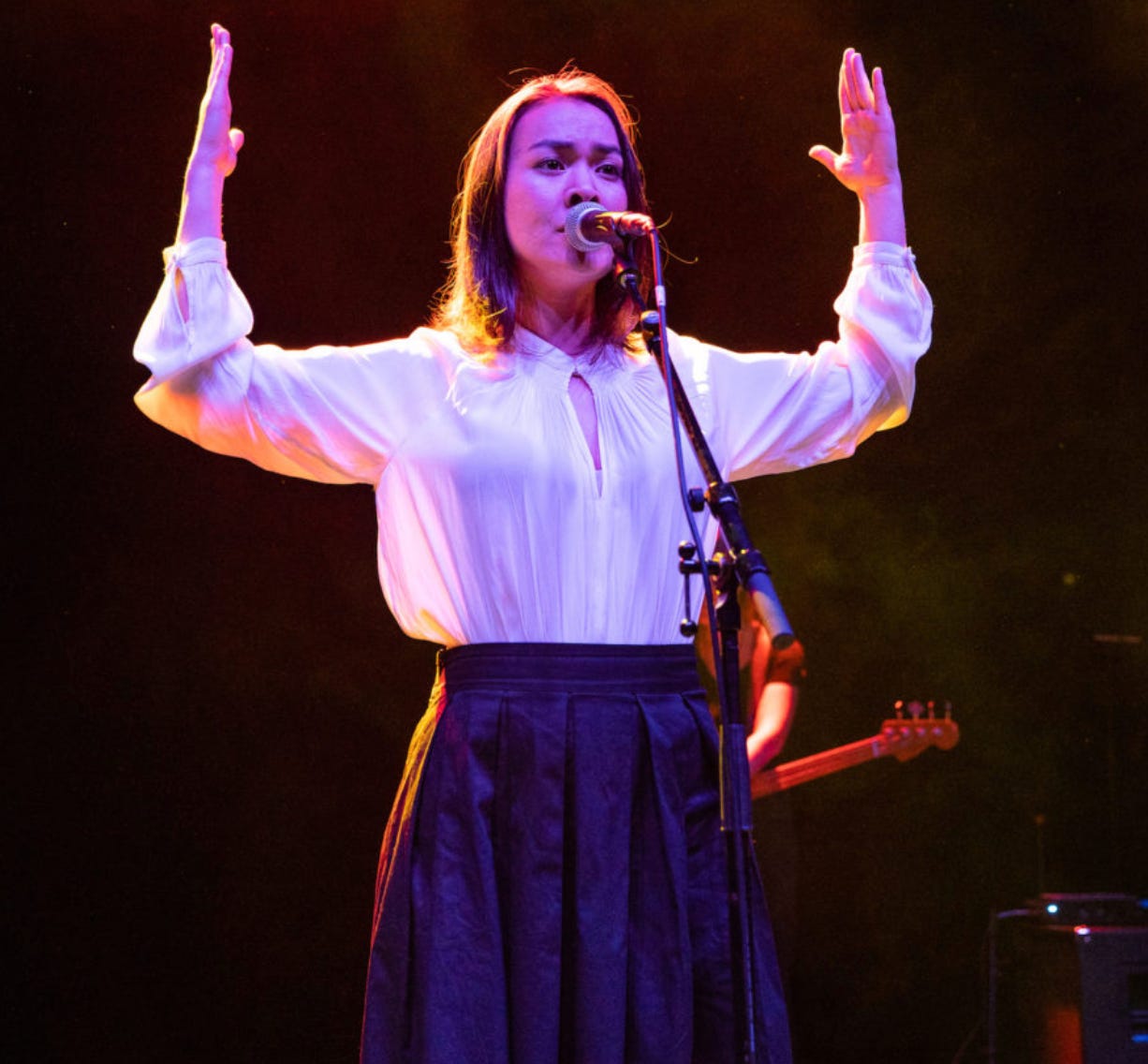 Indie rock's savior retired last year, saying " I sense that if I don't step away soon, my self-worth/identity will start depending too much on staying in the game, in the constant churn." Despite not playing any shows since September of 2019 or putting out any new songs, she couldn't escape Twitter gossip! This past week old conspiracy theories that her father is a CIA operative started circulating.
The allegations (first made on Tumblr years ago) state that her real name is Mitsuki Laycock and John Christopher Laycock is her father. They continue that he served as a foreign service officer in Ziare right before the regime change that make it the Democratic Repulic of the Congo, which made people think he's not only CIA but responsible for overthrowing a government. BUT AGAIN these are all RUMORS not based in FACTS.
I also know that having a CIA operative farther isn't exactly the same as having wealthy parents but I wanted to include this to illustrate how badly people are spinning their wheels. If only people where this intense about political gossip!!! We should probably be scrutinizing our elected officials instead of stewing over Clario's leg up in her career but go off twitter sisters! Do you!
---
That's it for this week's disptach. If you smiled or laughed while reading this please consider forwarding this email to a pal! If you're the pal please subscribe. I write twice a week: once about upcoming worthy events and once about worthy subjects of my choosing. If you care about Drag Queens, illegal concerts, Charli XCX, and John Waters, you'll definitely want to read The Deviant Dispatch.